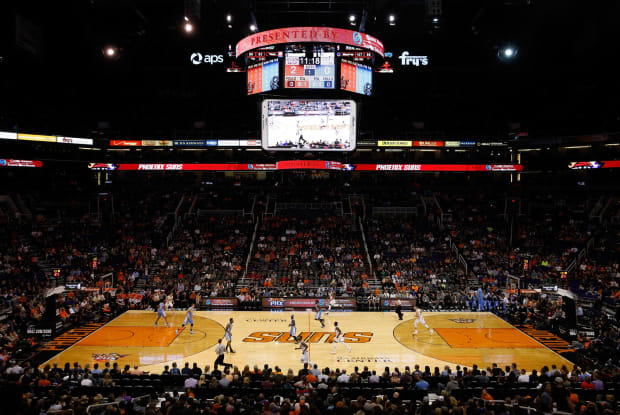 On Thursday, an in-depth report from ESPN's Baxter Holmes shed some light on the disturbing alleged actions of Phoenix Suns owner Robert Sarver.
Compiling more than 70 interviews from current and former Suns employees, these reports revealed some concerning accusations of racism and misogyny for the longtime executive.
Sarver, who is not Black, has been accused of using the N-word on multiple occasions — including by former Suns head coach Earl Watson. The 17-year Phoenix owner has also been accused of creating a "toxic and sometimes hostile" work environment rife with racially-insensitive and misogynistic language.
One story from the report described a time Sarver passed a photo of his wife in a bikini around the office and spoke about the times she performed oral sex on him. Another described a time when he asked a female employee if he "owned" her to determine if she worked for the Suns.
"The level of misogyny and racism is beyond the pale," one Suns co-owner said about Sarver, per Holmes. "It's embarrassing as an owner."
The NBA world took to Twitter to react to these concerning accusations.
Sarver has hired a legal team and vehemently denied many of these allegations. Multiple Suns executives have also denied these reports.
"None of what's been said describes the Robert Sarver I know, respect and like — it just doesn't," general manager James Jones said in a statement.
But with over 70 current and former employees coming forth to call out Sarver, it's hard to deny at least some level of wrong doing.
"If the commissioner comes in and investigates to see what the f— is going on in Phoenix," one current business operations employee said, per ESPN, "[he] would be appalled."