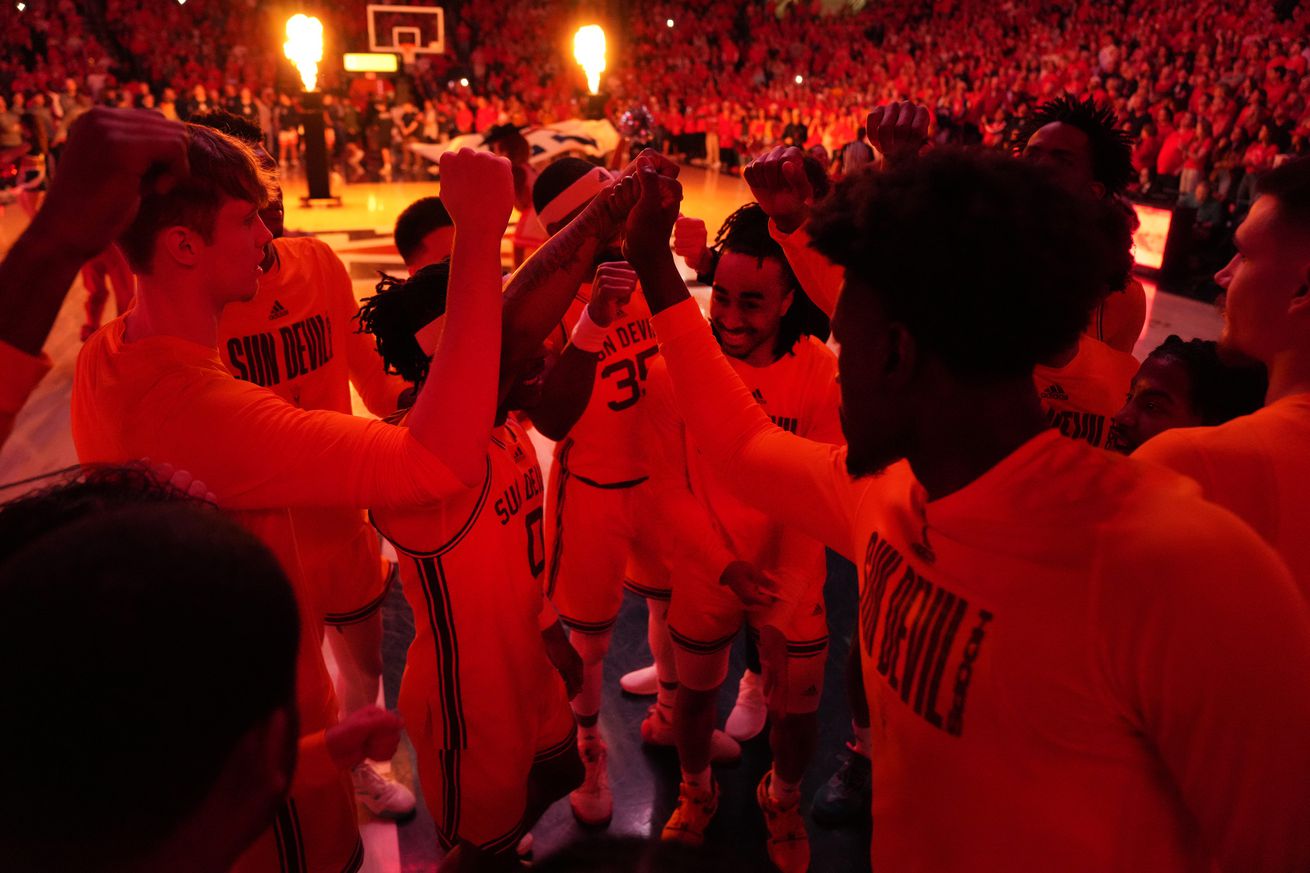 During Lute Olson's heyday, Arizona would often have one of the most challenging nonconference schedules in the country. Tommy Lloyd appears to be going for that same approach.
The UA formally announced its non-league slate on Monday, one that features five matchups with power-conference opponents and a pre-Christmas tilt against one of the biggest surprise teams from last season.
Arizona will play 11 nonconference games, with six at McKale Center in addition to a pair of exhibitions in October. There is one true road game, at Duke, along with four neutral-site clashes starting with Michigan State in Palm Springs, Calif. on Thanksgiving and ending with tussles against Purdue (in Indianapolis), Alabama (in Phoenix) and Florida Atlantic (in Las Vegas) over an 8-day span ahead of Christmas.
Most of the games were individually known previously, with Arizona announcing most of them last week when the Pac-12 unveiled the weekly pairings for the final season of league play. The biggest change was the date and location of the game against Southern, which originally had been meant to be played in New Orleans as part of the Pac-12's HBCU scheduling partnership. Instead, the UA will host the Tigers on Nov. 13 after returning from Duke.
Arizona beat Southern 95-78 at McKale last November.
The Red-Blue Showcase, the annual intrasquad game and skills competition at McKale, is on tap for Sept. 29, with former UA stars Channing Frye and Richard Jefferson serving as hosts. The Wildcats will then have two exhibitions, against Lewis & Clark State and New Mexico Highlands, before opening the 2023-24 slate Nov. 6 at home against Morgan State.
Start times and TV info will be announced at a later date.
2023-24 Arizona MBB schedule
Oct. 20 vs. Lewis & Clark State (exhibition)
Oct. 30 vs. New Mexico Highlands (exhibition)
Nov. 6 vs. Morgan State
Nov. 10 at Duke
Nov. 13 vs. Southern
Nov. 17 vs. Belmont
Nov. 19 vs. UT-Arlington
Nov. 23 vs. Michigan State (Palm Springs)
Dec. 2 vs. Colgate
Dec. 9 vs. Wisconsin
Dec. 16 vs. Purdue (Indianapolis)
Dec. 20 vs. Alabama (Phoenix)
Dec. 23 vs. Florida Atlantic (Las Vegas)
Week of Dec. 27-31: at Cal/Stanford
Week of Jan. 3-7: vs. Colorado/Utah
Week of Jan. 10-14: at Washington State
Week of Jan. 17-21: vs. UCLA/USC
Week of Jan. 24-28: at Oregon/Oregon State
Week of Jan. 31-Feb. 4: vs. Cal/Stanford
Week of Feb. 7-11: at Colorado/Utah
Week of Feb. 14-18: vs. ASU
Week of Feb. 21-25: vs. Washington/Washington State
Week of Feb. 28-March 3: at ASU, vs. Oregon
Week of March 6-9: at UCLA/USC
March 12-15: Pac-12 Tournament, Las Vegas