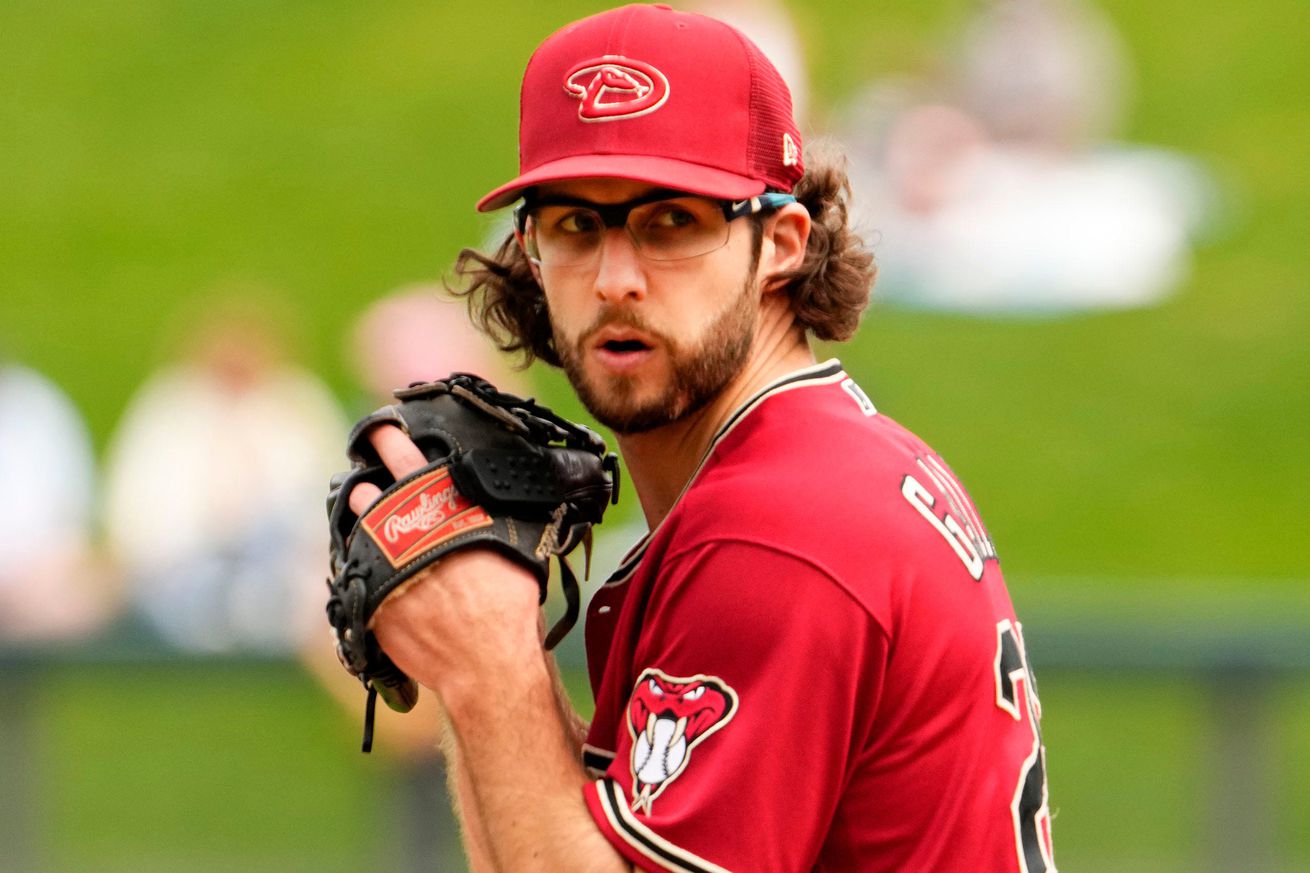 Zac Gallen's roughish spring continues
This should have been a dano_in_tucson recap, but his author permissions seem to have expired over the winter. This is why we do spring recaps. 🙂 While that's getting fixed, I'll dash off a quick report, before we get our eighties on, and head out to see A Flock of Seagulls tonight. Zac Gallen started, and it went reasonably well through the first four innings, but he was then touched for a three-run homer with two outs in the fifth. His final line was five runs in 5.2 innings, on seven hits and a walk, with three strikeouts. Joe Mantiply and Carlos Vargas each allowed a run, while getting four and three outs respectively. But Miguel Castro extended his scoreless spring to seven scoreless innings of two-hit ball.
Corbin Carroll had two of the Diamondbacks eight hits, and also stole a pair of bases, while Evan Longoria and Christian Walker each had a double and a walk. Kyle Lewis continued his hot spring by getting on base twice, and is now 12-for-25 with a line of .480/.581/.960. Now, if he can just stay healthy… That was the last game of the pre-season for the D-backs at Salt River Field. They travel over the weekend, facing the Mariners and Brewers, before returning to Chase Field for the two warm-up games against the Guardians. 10,155 were in attendance for this finale, which was completed in 2:31.